How to Control a Webcam
Embark on your virtual tour with some helpful tips below.
Instructions
Click the icon with four arrows whenever you're watching a webcam livestream. This will put you in a queue for taking control of the webcam for a preset period of time. Only one viewer can control the camera at a time. The icon will turn yellow while you're waiting and turn green when you're in control. Once you have control, click the eye icon in the top right corner of the video player to change the camera position.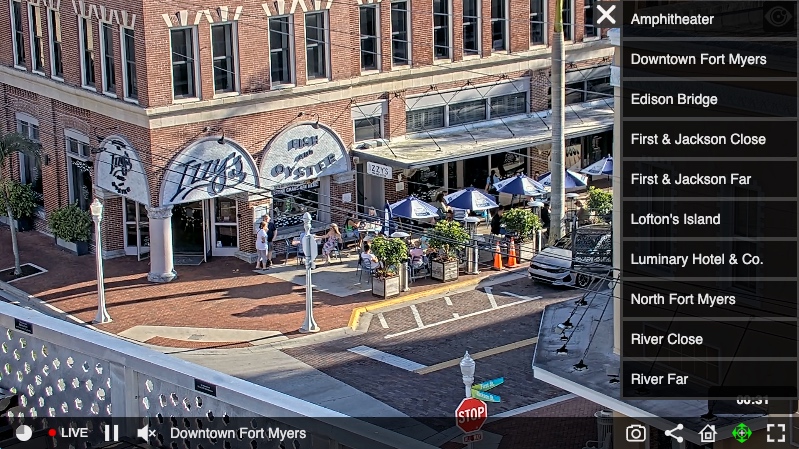 Other Webcam Features
You can click the camera icon to take a full-size picture and open it in a new tab. You can also click the square icon to view the webcam livestream fullscreen.
Please note: Most of the webcams are live from 6 a.m. to 11 p.m. Eastern Time. You can play pre-recorded timelapses and more when the webcams are offline.