E-Awards
2023 Winners Stories
2023 Honor of Distinction & Category Winners Stories
Honor of Distinction Winner: Traci Fixler, Lee County Port Authority Police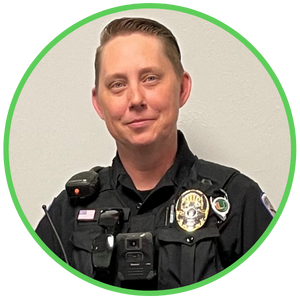 In a team effort, Port Authority Police were called to check on a man stranded at the airport with his service dog. The man was an U.S. Army war veteran with PTSD and medical issues.
The responders learned he had been at the airport waiting for funds to buy a plane ticket back home to Colorado. He explained that he came to Florida to assist in Hurricane Ian's recovery and had difficulty finding work, resulting in him not having a place to stay. He shared that he and his service dog had not eaten in the last 24 hours.
After learning he was stranded and hungry, Fixler got to work gathering ready to eat meals for the veteran and contacted the K9 unit to see if they had dog food for the service dog. She was an integral part in making sure he got back home safely.
In another nomination, Fixler responded to a call that a young woman and her little boy that were dropped off at the airport with no shoes and a missed flight. She responded to the call for help and was able to provide proper clothing for both the mother and child. She also offered to assist in paying for any fees to rebook the missed flight.
Accommodations: Ammie Plummer, Hampton Inn Bonita Springs Naples North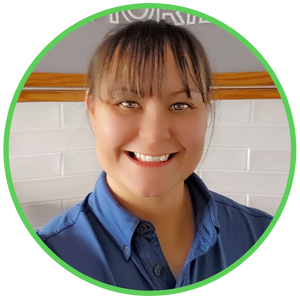 Plummer is a team player through and through. Her nominator said her most important work was after Hurricane Ian. Even though her home flooded and she had moments to evacuate, Plummer kept a positive attitude and decided to help others. Specifically, the construction workers staying on property who did not have time to wash their clothes after working long hours to help our coast's recovery. She worked every day from 4 a.m. to 9 p.m. washing and folding all the workers' clothes and ensuring the recovery workers were fed. Plummer is a true example of hospitality because no matter what, she will always be there to assist anyone in need.
Attractions: Kathy Arthur, Edison and Ford Winter Estates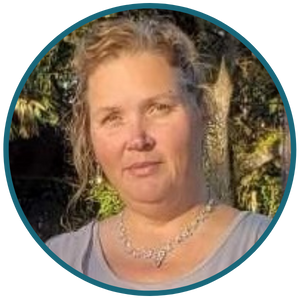 Arthur has been an employee for many years. In addition to watching over the property, she makes sure the rest of the employees get to their cars safely after their shifts and that everyone is safe when lightning is in the area. Recently, a visitor experienced the beginnings of a heart problem, and Arthur identified the symptoms. She insisted that the guest get to the hospital immediately and escorted the guest to the hospital to seek medical attention. The guest later called to thank her and to let her know that her quick action and care saved the guest's life. 
Restaurants: Marshall Barnhart, Dudley's Beachside BBQ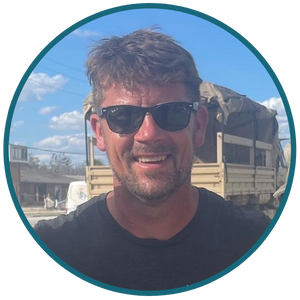 Barnhart is an active member of his community and known for his kindness, selflessness and compassion. Following the landfall of Hurricane Ian, this individual served food and water, free of charge, for 52 days straight with a warm embrace welcoming residents back to the mainland. Barnhart is a three-time stroke survivor is someone who pours as much heart and soul into his craft as he does to his community. This nominee works tirelessly in the heat, sun and rain to help rebuild homes and lift spirits. He gives many yummy reasons to celebrate life and togetherness on the beloved island.
Transportation: Ron Smith, United Airlines
Last August, a young woman walked into the airport with her 3-year-old son and went to the visitor's information booth where she spoke to a volunteer. Port Authority Police were called to conduct a welfare check on her and her son. When responders met with her in the Visitor Center's office, she was visibly distressed. She explained that she and her son were driven to the airport by her boyfriend who had kicked them out of the car when they arrived.
She said she had had a flight the day before, but missed it. She only had $100 to her name and they did not have shoes on their feet. She was taken to the airline's ticket counter to find information about her previous flight. After hearing about her situation, Smith found the previously booked flight and rebooked her at no charge and waived baggage fees. Because of the care this employee showed, the woman and her son were able to fly home safely to her family.
Other Services/Businesses: Glicelle Torres, Home Depot
My husband and I ordered three pallets of flooring, paying extra for in-home delivery. Upon arrival the delivery driver said he could only drop the flooring in the driveway. After explaining that I paid extra for the service and refusing to sign for delivery, the driver loaded the flooring back onto his truck. Unfortunately, he had already marked it in his computer as delivered so the tracking information was gone. After attempting to call the delivery hotline many times and not receiving help, I went to the store and was connected with my nominee.
She made it her mission to help solve our problem. We were going away on vacation for two weeks so the flooring could not be delivered. Our nominee contacted the manufacturer to have the flooring delivered and stored until we returned. Upon delivery and to our amazement they brought each one in and made sure they were up to standard. After finding a few more boxes at the store, our nominee called to ensure we had all of ours and even sent someone to make sure we had our full order. We are so pleased with how this was solved and the exceptional customer service she displayed.
Good Samaritan: Brian Price and Tim Gard, Lee County Parks & Recreation