The VCB
Visitor Services
Visitor Services encompasses community and volunteer relations efforts to provide a positive tourism experience to visitors and local residents throughout the destination. Volunteer Tourism Ambassadors assist travelers with tourism information and guidance, provide tourism education outreach to industry partners, and support Value of Tourism initiatives throughout the community.
Based at the Southwest Florida International Airport, our team provides information to visitors and the traveling public, supports airport customer service initiatives, and coordinates community tourism programs such as the Elaine McLaughlin Outstanding Hospitality Service Awards, the Tourism Accessibility Guide, and the Lee County Travel Rally.
Visitor Services also coordinates Project Cookie when appropriate to assist distressed passengers at the airport during severe emergencies, implements the Visitor Assistance Program for travelers experiencing crises, and participates in conference services projects.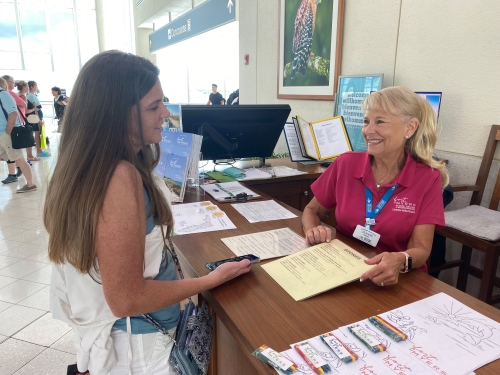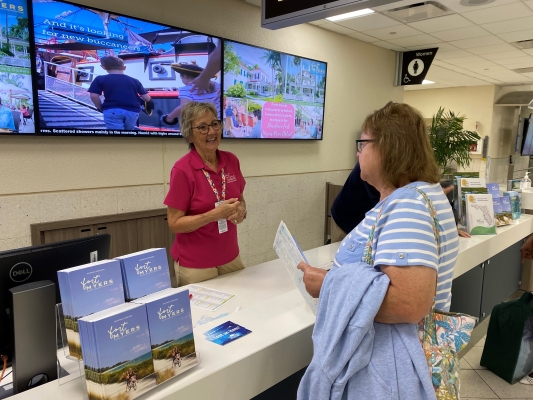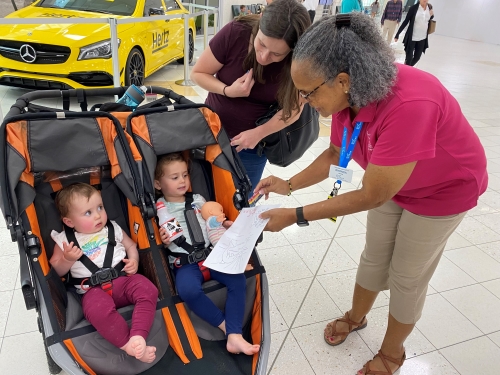 For more information:
Contact Visitor Services at (239) 590-4855 or email visitorservices@leegov.com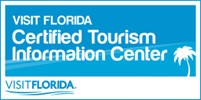 Quick Links