Education & Resources
Guests First Customer Service Training Program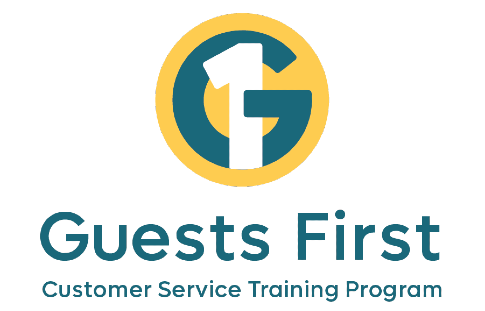 Interactive virtual sessions are now available!
Work should be fun. Polishing our customer service skills keeps us fresh and keeps our outlook positive. This leads to greater enjoyment of what we do. As Norman Vincent Peale once said about attitude: "Change yourself and your work will seem different."
Guests First is a free educational program for Lee County hospitality employees that offers customer service skills training to front-line and management professionals. The sessions are interactive and original. They offer a unique opportunity to be honest, create self-awareness of our interactions with others, and have fun during the process!
In 2012, Harvard named Lee County VCB's 'Guests First' program as one of 111 Bright Ideas in government. The Bright Ideas initiative serves to complement the innovations in American Government Awards program by shining a light on noteworthy and promising government programs and practices.
In 2013, the VCB entered a first-of-its-kind partnership with the American Hotel & Lodging Educational Institute (AHLEI). Recognized as one of the preeminent leaders in hospitality certifications, their certifications include the Certified Guest Service Professional (CGSP).
Click the button below to read the case study celebrating 1,000+ CGSPs in Lee County:
A Case Study in Putting Guests First
For information on how to become eligible to sit for the Certified Guest Service Professional Examination, simply click on the Certified Guest Service Professionals (CGSPs) link in the left navigation.
Note: "Bridging Generations" is not a requirement to take the CGSP exam.
The program consists of eight modules, each lasting 2.5 hours. The modules are:
Click on any of the topics to find an outline explaining the module content.
If you have any questions regarding the program, please email your contact information to guestsfirst@leegov.com.